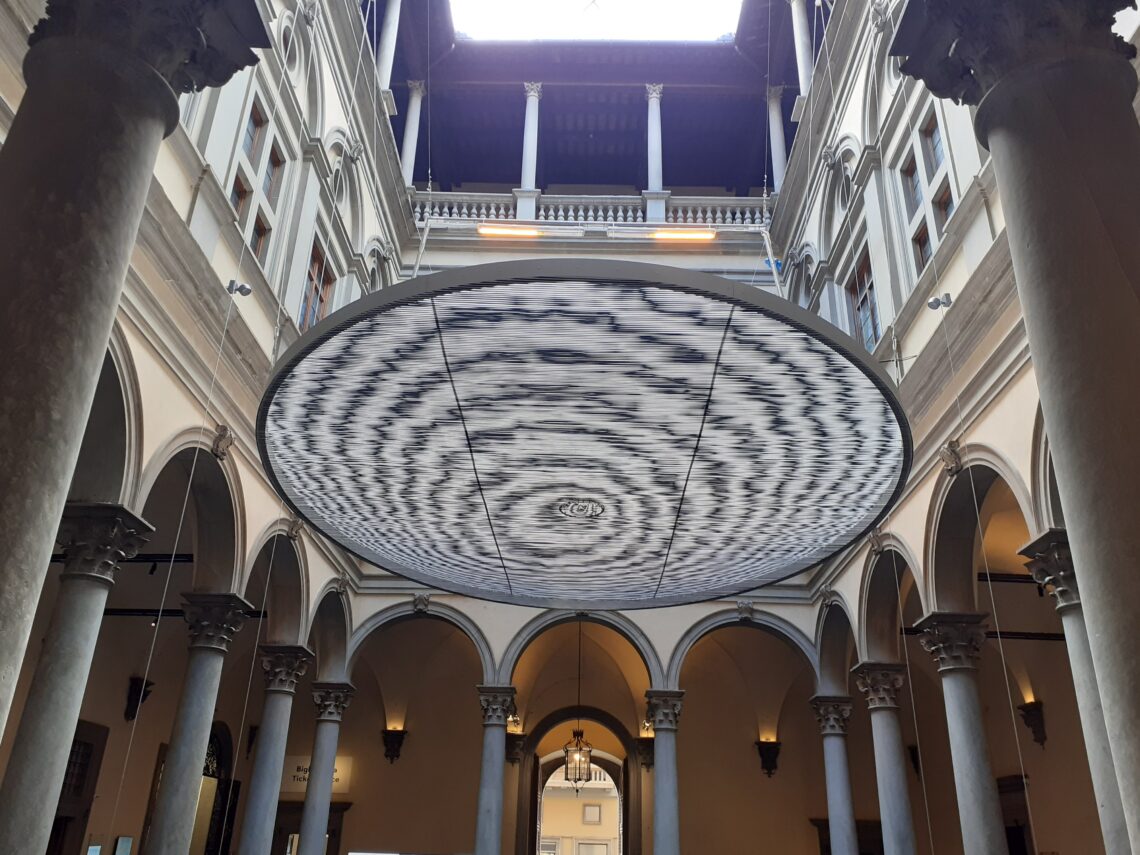 The digital art of Olafur Eliasson
With great pleasure, I would like to point out a really interesting exhibition, not to be missed for those who will stay in this part of Tuscany: "In his time", by the Danish Icelandic artist Olafur Eliasson.
In the splendid setting of Palazzo Strozzi in Florence, until January 22, 2023, you will have the opportunity to meet a very talented artist, a rich and now established voice, who for the first time in Italy collects his most important works, some of which were created precisely by working on the exhibition spaces of the magnificent Renaissance palace, the ancient home of the Strozzi family, one of the most important families of Florentine life of the time.
Through digital installations that communicate directly with the areas of the building that hosts them, that speak with the spaces made available to Eliasson, you will observe yourself and the architecture that surrounds you in an inclusive, engaging and absolutely new way. Eliasson didn't add any descriptive captions to his works, so that the viewer is absolutely free to give a name to what he sees and to interpret each installation in an absolutely personal way, giving life to a new way of interacting with the great art, more fluid, less academic but equally aware.
Highly recommended to everyone, especially the very young!
And if you are hungry after the exhibition… our favorite restaurants in Florence:
Fabulous traditional cuisine! Trattoria Zaza
The young touch of the most famous and international Florentine of the moment All'antico Vinaio
A fantastic location, full of colors and flavors, the San Lorenzo Market. On the second floor you will find the "Magnifici", named after Lorenzo the Magnificent, prince of the Medici, where you can taste the flavors of all of Italy in an easy and cheerful way! Not to be missed, one of our favorite places.
Always staying in the San Lorenzo district, a really trendy and very romantic restaurant, a bit international… La Menagère.
Enjoy !!!
Rossella and Valentina