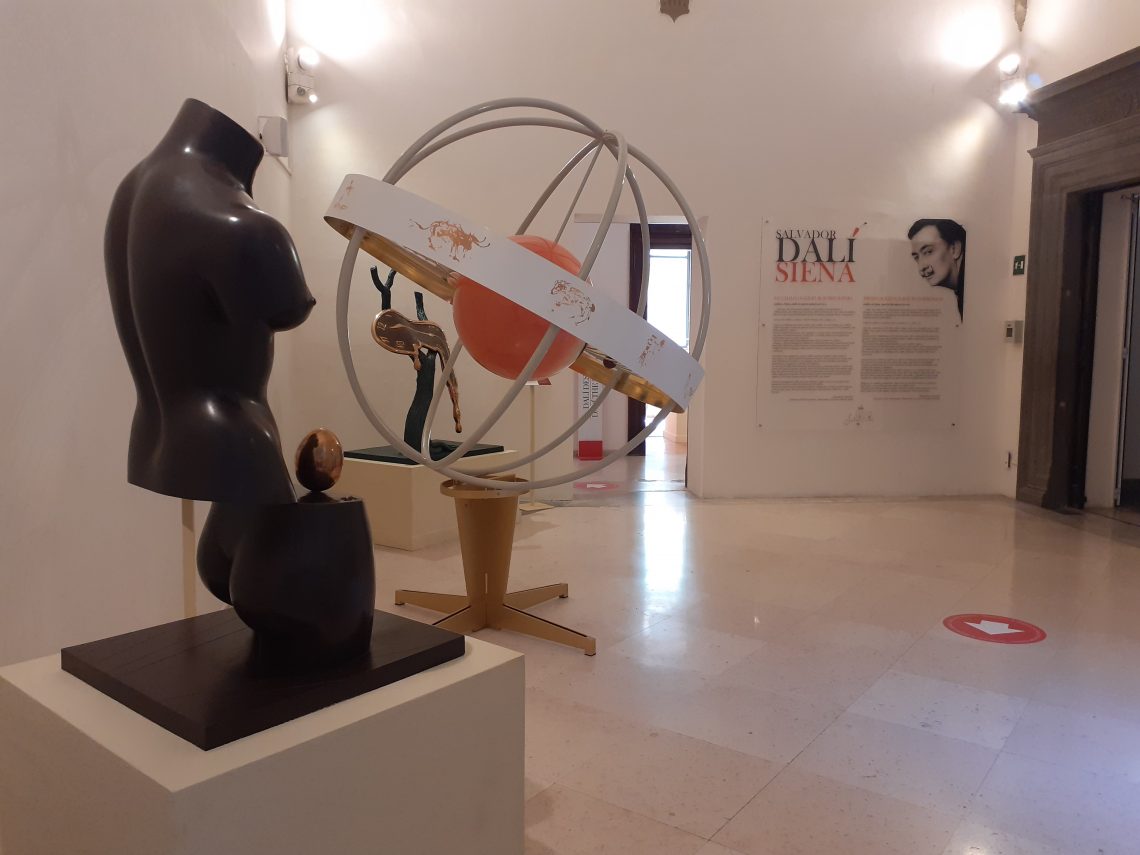 The great artist Salvador Dalì is our welcome guest in this period in Tuscany, with 2 fantastic exhibitions that in a different way reveal his extraordinary artistic path.
An exhibition dedicated to Dalì's passion for science, his interest for Galileo Galilei and the artist's reflection on one of his most important artistic objects: Time.
In the suggestive seat of the Palazzo delle Papesse (the two sisters of the great Pope Enea Silvio Piccolomini, Pius II, native of Pienza)
In Florence until February 23, 2022
A fascinating and immersive digital display of Dalì's works, an immediate approach with the artist, even for those who do not know him. In the evocative deconsecrated church of Santo Stefano al Ponte, now called the "Cathedral of the Image" because it hosts innovative and interactive digital exhibitions that involve adults and children in a multimedia journey into art, in parallel with other major international cities.
Don't miss it, we've been there!
Valentina and Rossella