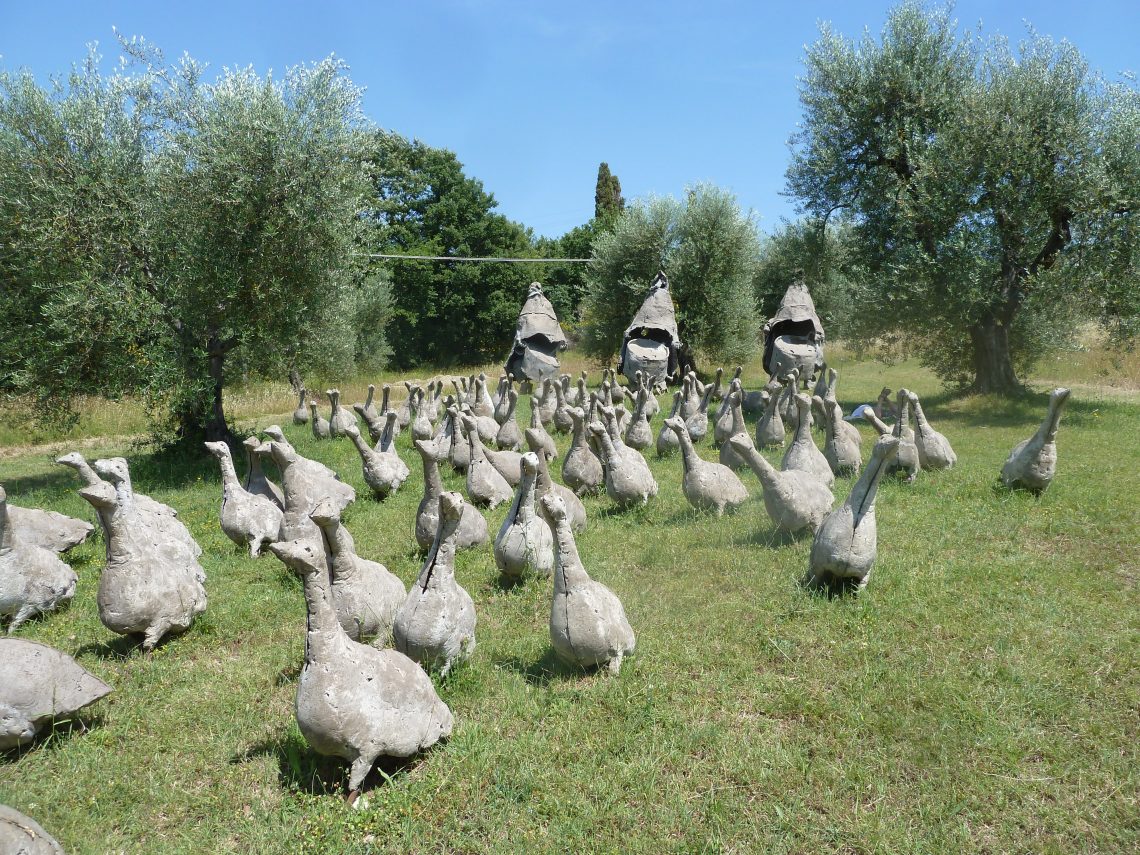 DANIEL SPOERRI in Val d'Orcia
Daniel Spoerri is an extraordinary artist: choreographer, painter, dancer. He has dealt with theater, staging, direction, writing, but it is above all as a figurative artist that he has achieved notoriety, consecrating himself as one of the most interesting in the international contemporary scene. After having lived in numerous places and in the most important cities of art (Paris, Vienna, Munich only some), he reached Tuscany and in 1989 set up in Seggiano a "Garden of Wonders", we would define it: a beautiful village at the foot of Mount Amiata. Here Spoerri has inserted works by him and other artists who offer us a varied and profound vision of the world.
It is a large and magnificent place, where nature dialogues with art, where every installation, whether it be sculpture, work made of grass, or iron, establishes a very strong dialogue with the observer within the context in which it is located, that of the park itself.
There are extraordinary works that speak of warriors, unicorns, geese, gods, insects, works to enter, to walk on, from which to look at the world. We leave the Garden of Spoerri overwhelmed by suggestions and new anthropological ties triggered between us and the authors. A beautiful, unmissable experience for anyone who comes to these parts. Permanent exhibition, open all year round. 
In addition, just in this period in Montepulciano some installations of Spoerri cross the beautiful town, creating a magical path and a widespread itinerary between streets and cellars, in which to get to know this great artist. A unique opportunity, not to be missed. Until 5 October 2021… unfortunately. 
Rossella and Valentina