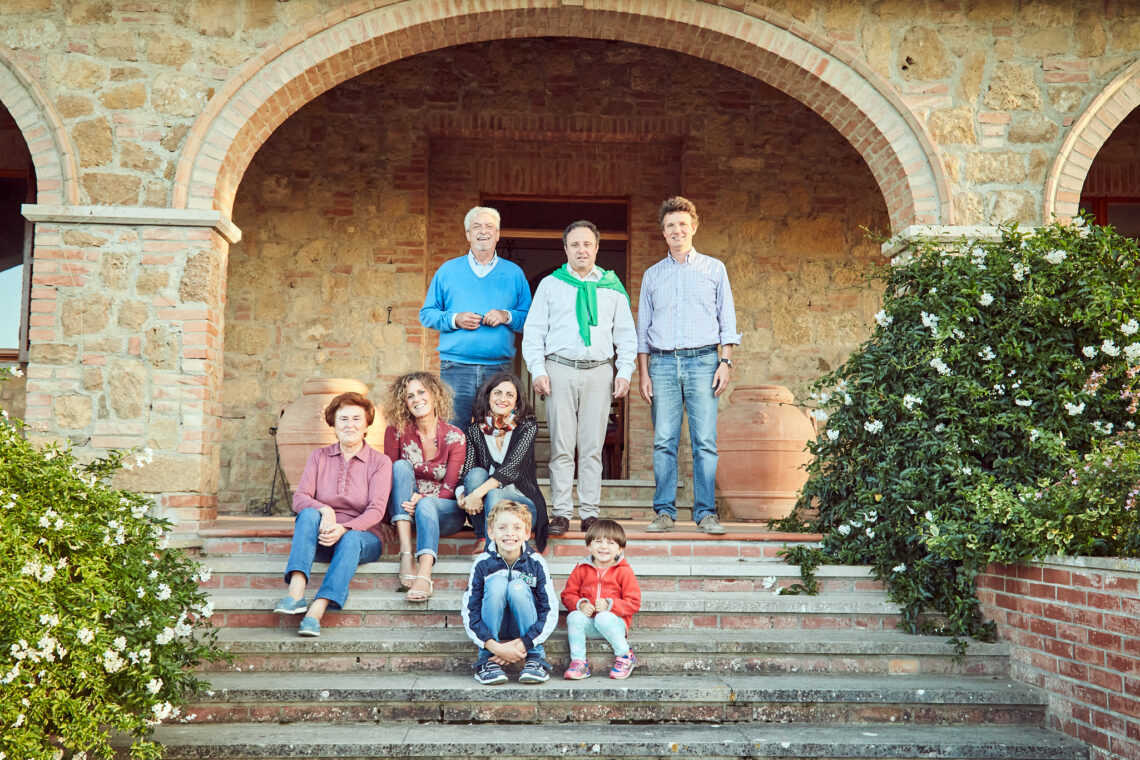 The apartment in Monticchiello Casa Bonari was born in the late 1970s, starting with the purchase of a large uncultivated land. There was nothing where the structure now stands, only a breathtaking view surrounding so many dreams. Our grandparents Gino and Elsa and our parents Albo and Vanna started building the house with a handful of good intentions and expectations. So much work and commitment led to the birth of what you see now. Father and grandfather created the beautiful garden themselves, the olive grove, which is still cared for with great passion. VISIT THE EXTERIORS
Unfortunately, the grandparents are no longer there and for this reason we nephews, with the support of our aunt Albina, decided to keep their apartment in Monticchiello alive, preserving many of the objects that belonged to them. Grandma Elsa's kitchen is intact, where she expressed her talent. Among other things, in those years, the grandparents were also managers of a restaurant, the "Taverna di Moranda", which still exists in the historic center of Monticchiello, which over the years had gained great fame thanks to the talent of Elsa, a very good cook, which offered the typical dishes of our land. Simple dishes, entirely handmade, from appetizers to desserts, everything was done at home, by a team of women in the kitchen, and men at the service. We little girls grew up in the middle of the stoves where the sauce, the bread soup were boiling; we helped set the table, ironed the tablecloths, held, with great satisfaction, the blender for mixing the sweets. Of those years there are many memories and many objects that we keep at Casa Bonari. VISIT THE INTERIORS
The curtains in the living room were handmade by grandmother Elsa, the piece of furniture on which the art books are now placed was used in the restaurant to preserve the oil, the cabinets and drawers that Albo has restored, come from the farm where the grandparents lived before coming to live in the village. We hope you can still feel the peasant breath that our family has in their chest, its origins drawn from the earth, when our grandparents were still protagonists in a sharecropping culture, such as that of Monticchiello until the 1950s. 
And we come to us, Valentina and Rossella, who would like to keep the soul of this house alive while renovating it with our passions for books, music and art. READ OUR BLOG #ARTLIFE
Valentina, I am an art historian, my studies focusing mainly on the medieval period have found inspiration in this area, where the most important artists of the late Gothic style worked. The hills worked by man, the rows of cypresses, the playful order in which the calanques follow one another, are the mirror of the splendid visions of Ambrogio Lorenzetti, Simone Martini, Duccio di Boninsegna, the three masters of Tuscan art. The medieval bell towers that still roll up the hours from one village to another echo the ancient splendor of the Sienese culture of the 14th century. Here the roots of my passion for paintings, civil architecture, Romanesque churches lie. My art books are at your disposal, turn a page every now and then, discover an image never seen before, these are indispensable pleasures for me that I will gladly share with those who wish.
Rossella, I graduated in transverse flute, and I teach music, my great passion on a par with literature and poetry. I am a tireless reader and I love to write. This is the reason why I decided to create a sort of VIRTUAL LIBRARY, but not too much, which you can draw on if you want a loan, but also because I have so many that I no longer know where to put them…